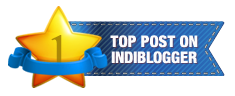 When I visited SOIL: School of Inspired Leadership it reminded me of good side of our old Gurukuls. India has quite old culture and so is its education mechanism. Gurukul used to be a place where the princes and royal families youth were sent in earlier days for all kind of developmental knowledge - educational, moral, spiritual, fighting skills and cultural. The same sounds good when you talk about SOIL located in Gurgaon. Its residential campus is coming up in Pune shortly.
Soil is an important factor for life. SOIL represents essential growth requirement for a seedling. It is only below soil that a seedling gets proper environment to grow into a plant and gradually to a tree to bear fruits. The same holds true for SOIL: School of Inspired Leadership. The school is mainly for professionals of all stream in the experience range of 1 to 8 years for a 1 years Executive MBA program. Why a professional would feel a need to either leave his running job or go for an educational leave (provided the organization has a provision for that) and spend another one year for his educational learning when he has already acquired the basic educational qualification to get an executive job in a good company. It will be quite clear for the need once the agenda and curriculum of this program is made clear.
There are various other programs other than the most popular and highly in demand 1 year Executive MBA program like Global Leadership Program, Emerging Leader Booster Program etc. The emphasis of the programs is more on realization of self, purpose, aims and goals of life, clarity of mind, building of character, realization of strengths and weaknesses of self and others; and making life better manifold, overall.
Keep an eye here for more on SOIL to come in upcoming posts.